San Diego Conference In May 2015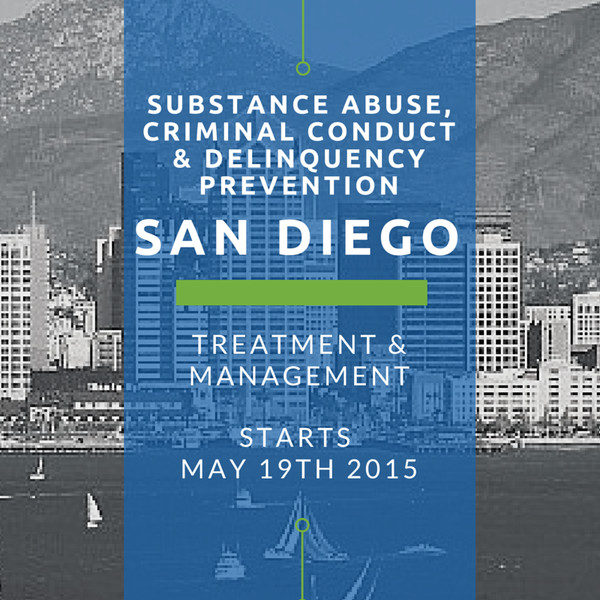 With our Las Vegas events happening in the next week, San Diego is the next conference on the horizon. We have several packages available during this San Diego Conference for evidence-based professionals. For those interested in Substance Use & Abuse Prevention, Treatment & Management we have a 4 day package and a 2 day package. For those new to the subject matter, the use of Evidence-based approaches in the prevention and treatment of substance use and abuse is supported by the Federal Department of Health and Human Services, Substance Abuse and Mental Health Services Administration as well as the National Institute of Drug Abuse. A great deal of research now provides clear evidence to support the efficacy of using evidence-based practices over traditional more intuitive approaches.
In addition, we also have another package, our Cognitive Behavioral (CBT) Approaches package. Cognitive behavioral approaches have been found to be valuable for the recovery of substance abusing individuals. Significant research exists supporting the idea that many different approaches can be effective tools for changing behaviors related to substance abuse.
Lastly, we have our Motivational Interviewing package. Teams perform like the pros when they are using Motivational Interviewing skills. MI is proven to be fully compatible with various approaches as a method that helps people resolve ambivalence toward change through discovery of intrapersonal fuel by placing complete responsibility for change on the individual.
While we understand not everyone can make the trip to San Diego, we currently have multiple elearning classes on these topics. Consider checking out our membership options and discover a good fit for you and your organization.