Proven Roadmap For Building Sustainable In-House MI Programs
COMING SOON - REQUEST INFO STARTER KIT BELOW NOW!
MI Training for Front-Line Teams, Their Supervisors & In-house Trainers
Do you want to help your staff master Motivational Interviewing (MI) skills and apply them effectively in their work? Do you want to create a culture of MI in your agency that can sustain itself over time? If so, you need Joyfields' EPB Society training program.
Our program is not just a one-time workshop that teaches the basics of MI. It's a comprehensive and systematic approach that empowers your entire team to learn, practice, and share MI skills with each other.
Here's how it works:
First, we train your entire staff members on the core skills and principles of MI, so they can start using them right away with their clients.
Next, we train supervisors, managers and in-house trainers on how to coach and support their staff using MI, so they can reinforce and enhance their skills over time.
Finally, we train your in-house trainers on how to deliver MI training to new and existing staff, so you can maintain and grow your MI capacity internally.
By following this 3-step approach, you will not only have a team of skilled MI practitioners, but also a system of ongoing learning and feedback that will keep your MI practice fresh and effective.
Don't miss this opportunity to transform your agency with MI. We offer this program twice a year, in spring and fall for your absolute convenience. To get started, simply click the green button below and tell us where to send your free starter kit and the next program dates.
Don't wait - spots are limited and fill up fast. Plan now to attend. Request your starter kit today and get ready to unleash the power of MI in your agency!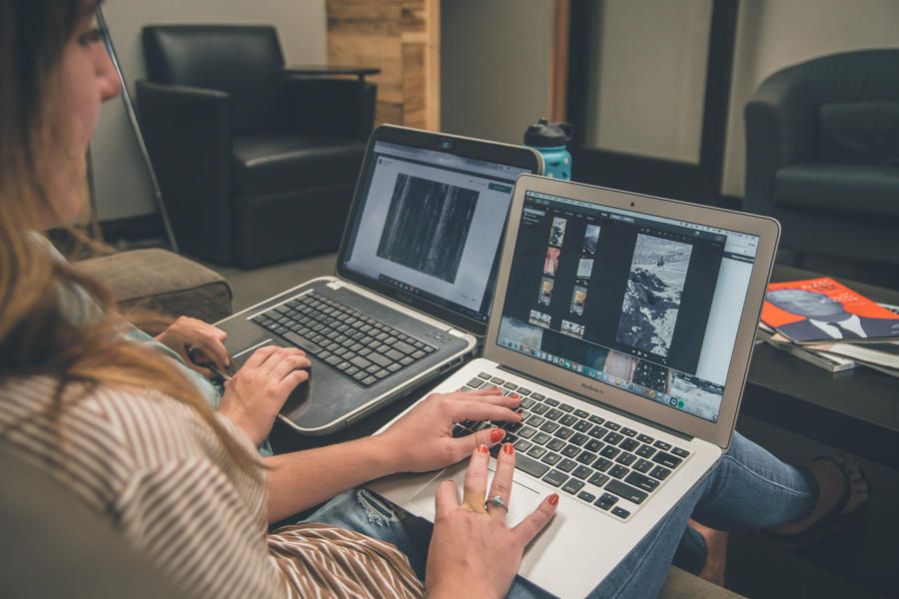 What Others Said About MI Days!
L. Novacek, The Hospitality Project

I truly do appreciate the instructor and his enthusiasm. I can only imagine how difficult it must be to have to be "up" and enthusastic for such a long training especially when there are so many people who are attending who are non-responsive or aren't on camera. His level of expertise and knowledge of this topic is wonderful. I think that this training has been a good investment of my time (and my agency's money).

Annonymous

​Although the training was done online via Zoom, it was very interactive and engaging.  The presenter did an amazing job of keeping the pace of the training and having everyone involved, his definition/explanations of the techniques we learned was clear and helpful.  I really enjoyed the breakout rooms/sessions, it was nice to be able to still interact with each other online.  

S. Smuda, Washoe TANF

I was instantly invigorated.  I remembered how much I like this training.  Sad to say I've not really applied it but I will now!  What I liked best was 1.  Remember how much I really like this tool.  And 2.  Extremely pleasantly surprised we got to break out in groups.

S. Weatherall, Grand Ronde Headstart

Even though I get nervous I really liked the interactive element and how it seemed very conversational, not just someone preaching to us and expecting us to just retain a bunch of information and acronyms. I also liked the opportunity to practice with real things that are going on in our own lives

Annonymous

Our facilitator was great and friendly. It created a more casual approach for our participation as well to learn the information. The layout of both days was easy, and it was great to not just have a presentation/and or read off our handouts.

J. Roberts, Eckerd

The fact that the instructor obviously had applied these skills in real world settings made the training more meaningful.

I liked his use of the breakout rooms and found it definitely kept me more engaged.

Annonymous

I really enjoyed the presenter modeling before sending us into activity. The group sessions and facilitators' pace and information was all 

A. Waller, Eckerd

The workshop was very informative and helpful, I enjoyed the interaction with other professionals as well as the information.  It will definitely help with effectively doing my job as well as everyday interactions.

I. Ford, Kodiak Healthcare

The presenter was very knowledgeable on the subject and was great at encouraging people to engage with the activities. 

Annonymous

I enjoyed that you had a presenter who was very informative, yet made the sessions fun.  He would give us good feedback on how to work with our clients.  He used a lot of examples that were easy to understand and relate to.

Annonymous

The ASK TELL ASK and how the client question can be answered without them feeling offended especially at the time  I think the instructor did a great job! I believe improvement is needed at our end!