17th Annual Fall Evidence-Based Pathways Conference & Certification Masterclasses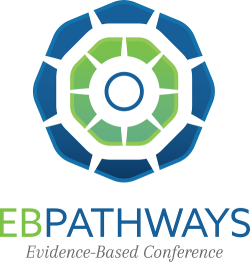 ~ CASE MANAGEMENT (CM) DAYS - FALL '23 ~
Engagement, Coordination, Leadership
OCTOBER 11, 18 & 24, 2023

Attend 1, 2 or All 3-Days of Live Virtual Masterclasses
With Optional Credentialing

Learn to adapt what you are already doing - NOT start from scratch!
---
YOU CAN RELY ON OUR PROGRAMS FOR...
Relevance
Current and emerging trends, the drivers, and thriving in it
Foundation
Leadership, organizational development, and sustainability are key.
Effectiveness
Frontline skills for successfully working with clients - remote and otherwise
Authenticity
Don't believe the hype, go for relevance, and what matters
Professional Credentialing
---
About EBP Society
EBP Society is the growing community of professionals who share a commitment to the application of evidence-based frameworks to work we do;
By streamlining education and staff development for efficient capacity building
Through professional certifications to strengthen career growth, and
By providing access to tools and other online resources to ease implementations
Through our online community, organizations and their staff can efficiently access resources that were exclusive to our events. Our members are employed in the health, human, social and justice services fields.