Chief Keene To Present at Evidence-Based "Pathways" for Case Management, Coordination & Supervision
About John Keene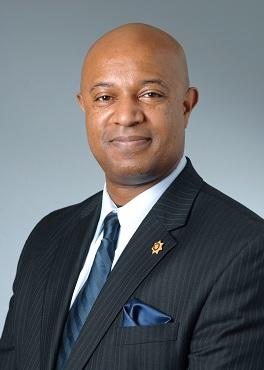 Chief Keene was appointed Chief Probation Officer of San Mateo County Probation Department, California in June of 2013, bringing more than 20 years of law enforcement experience to his role. Prior to his appointment he served as Deputy Chief Probation Officer in Alameda County, California.
Chief Keene earned his Juris Doctorate from Southern University Law Center, and his Bachelor of Science in Political Science from Southern University in Baton Rouge, Louisiana.
He is committed to Public Protection, Victim Restoration, and Offender Rehabilitation. He believes that the development, implementation and sustainability of Evidenced Based Programming is the future of Community Corrections.
At "Pathways" in San Diego, Chief Keene will present, and lead a discussion on;
Case Study of an 
Evidence-Based Organization & its Professionals:

The 

San Mateo County Probation Department
Uncommon success is achieved when an organization or individual adopts and implements a proven approach or strategy. This presentation is a study of the San Mateo County Probation Department, a certified evidence-based organization, steps it took, and how it is working steadily to move its entire staff toward becoming evidence-based professionals.
Chief Keene will review their experience, processes they are undergoing, lessons learned, the immediate and longer-term benefits, and what they would do differently. 
The San Mateo County Probation Department has the vision to be a proactive and innovative agency which facilitates positive changes in offenders' behaviors that reduce recidivism and foster a law-abiding lifestyle.
Its mission is to enhance community safety, reduce crime, and assist the victims of crime through offender accountability and rehabilitation.
Organizations with the aim to become evidence-based themselves will benefit tremendously from their example as well as others at this year's "PATHWAYS" event in beautiful San Diego. 
PO's Welcome. Team attendance highly encouraged.
Don't let your colleagues & friends miss out. Copy & send them this secure link